【盛会虽落幕,精彩不散场】5月第四届大数据与应用统计国际学术研讨会(ISBDAS 2021)顺利落幕!
ISBDAS 2021 has been successfully held on May 21-23, 2021
ISBDAS 2021官网:click
第四届大数据与应用统计国际学术研讨会(ISBDAS2021)定于2021年5月21-23日在中国云南大理举行。会议旨在为从事"大数据"与"应用统计学"研究的专家学者、工程技术人员、技术研发人员提供一个共享科研成果和前沿技术,了解学术发展趋势,拓宽研究思路,加强学术研究和探讨,促进学术成果产业化合作的平台。大会诚邀国内外高校、科研机构专家、学者,企业界人士及其他相关人员参会交流。
2021 4th International Symposium on Big Data and Applied Statistics(ISBDAS2021) was held on May 21-23, 2021 in Dali, China. ISBDAS2021 is to bring together innovative academics and industrial experts in the field of Big Data and Applied Statistics to a common forum. The primary goal of the conference is to promote research and developmental activities in Economic Managemen and Informatics and another goal is to promote scientific information interchange between researchers, developers, engineers, students, and practitioners working all around the world. The conference will be held every year to make it an ideal platform for people to share views and experiences in Big Data and Applied Statistics and related areas.
本次学术会议聚集了来自华南师范大学,四川大学,广东工业大学,昆明理工大学,北京建筑大学,加州大学等在内的多名专家教授前来参会。
The academic conference gathered a number of experts and professors from South China Normal University, Sichuan University, Guangdong University of technology, Kunming University of technology, Beijing University of architecture, University of California and so on.
精彩回顾
Wonderful review
大合照
Group pictures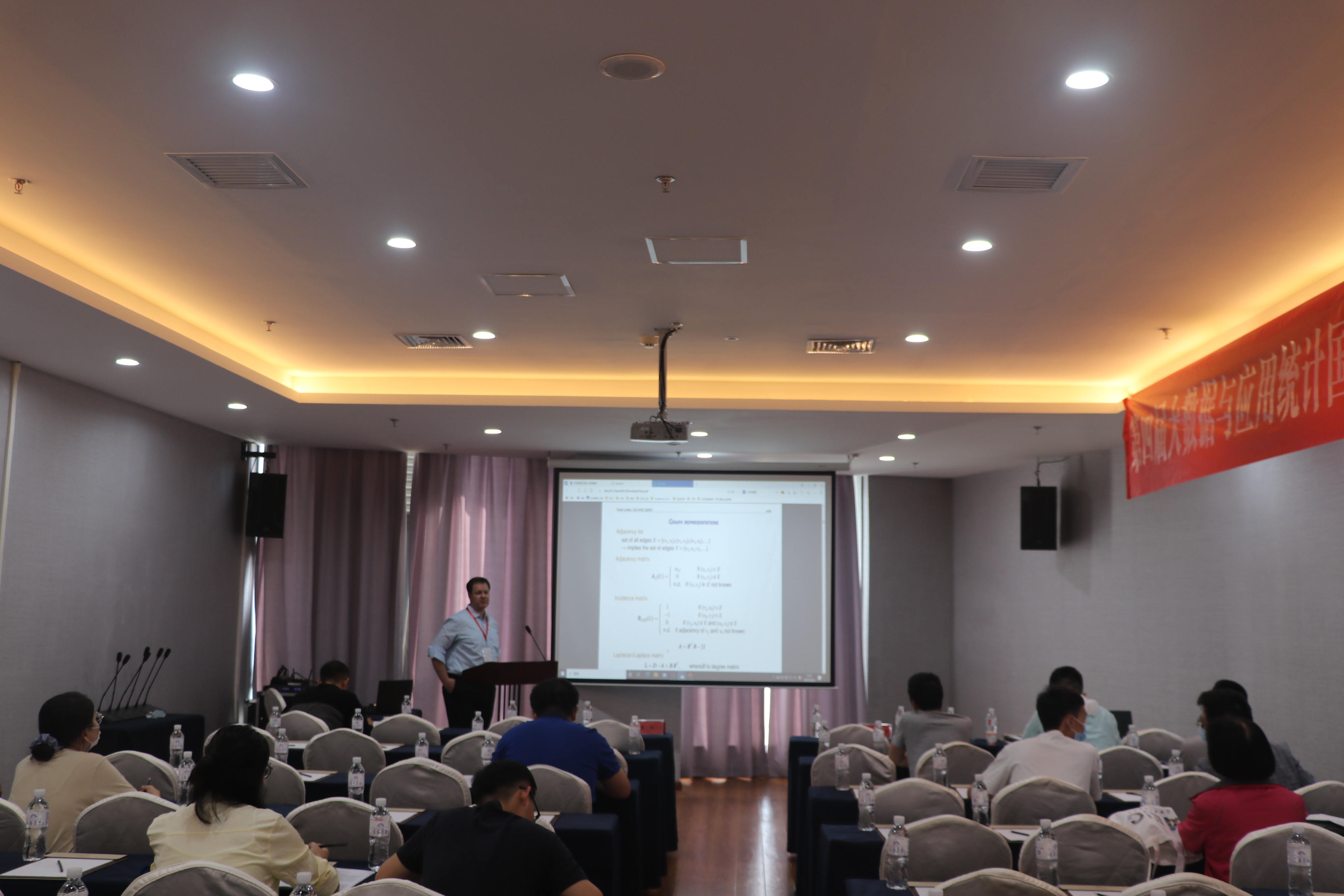 主讲报告
Keynote Speech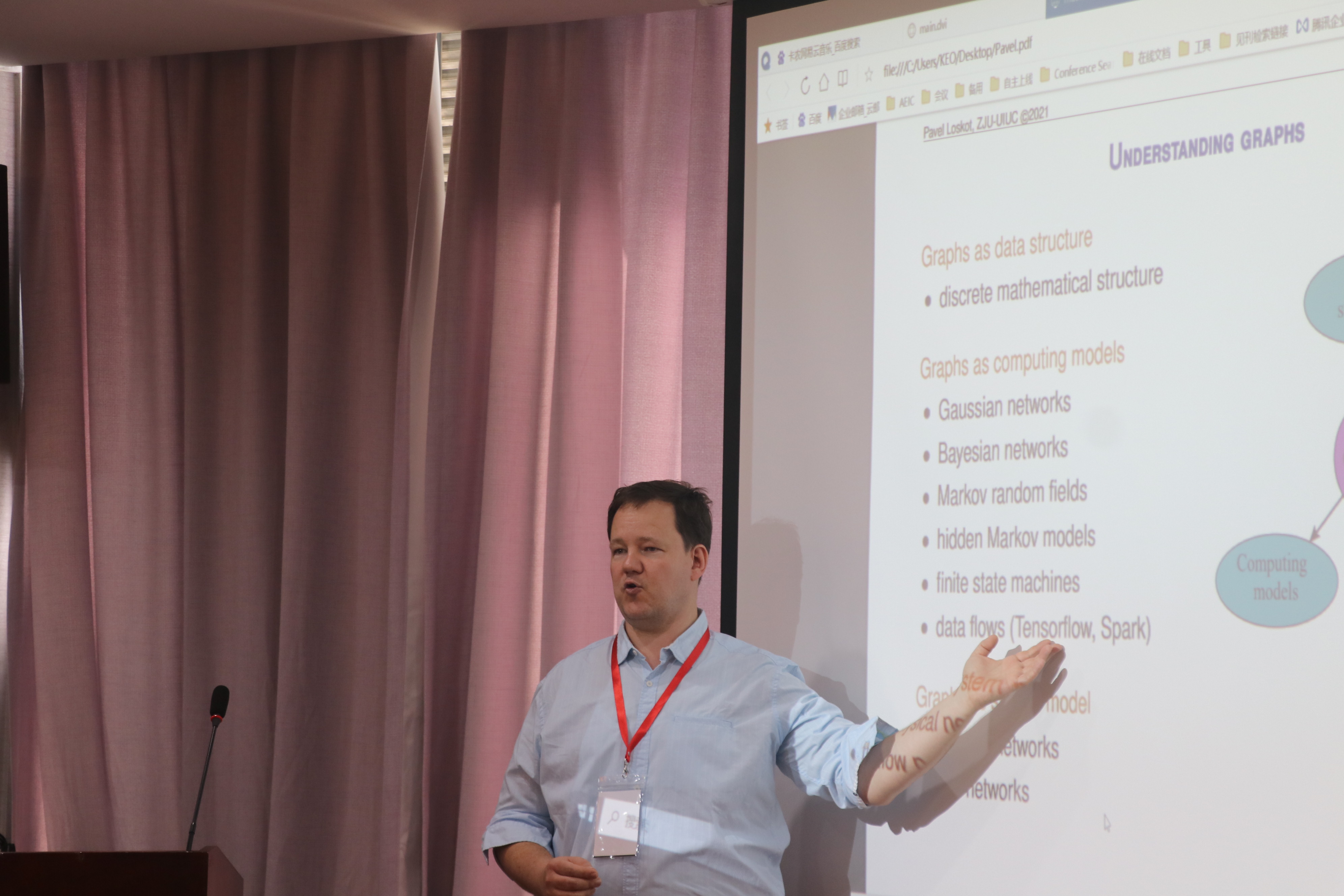 Assoc.Prof Pavel Loskot
题目:Principles of Graph Signal Processing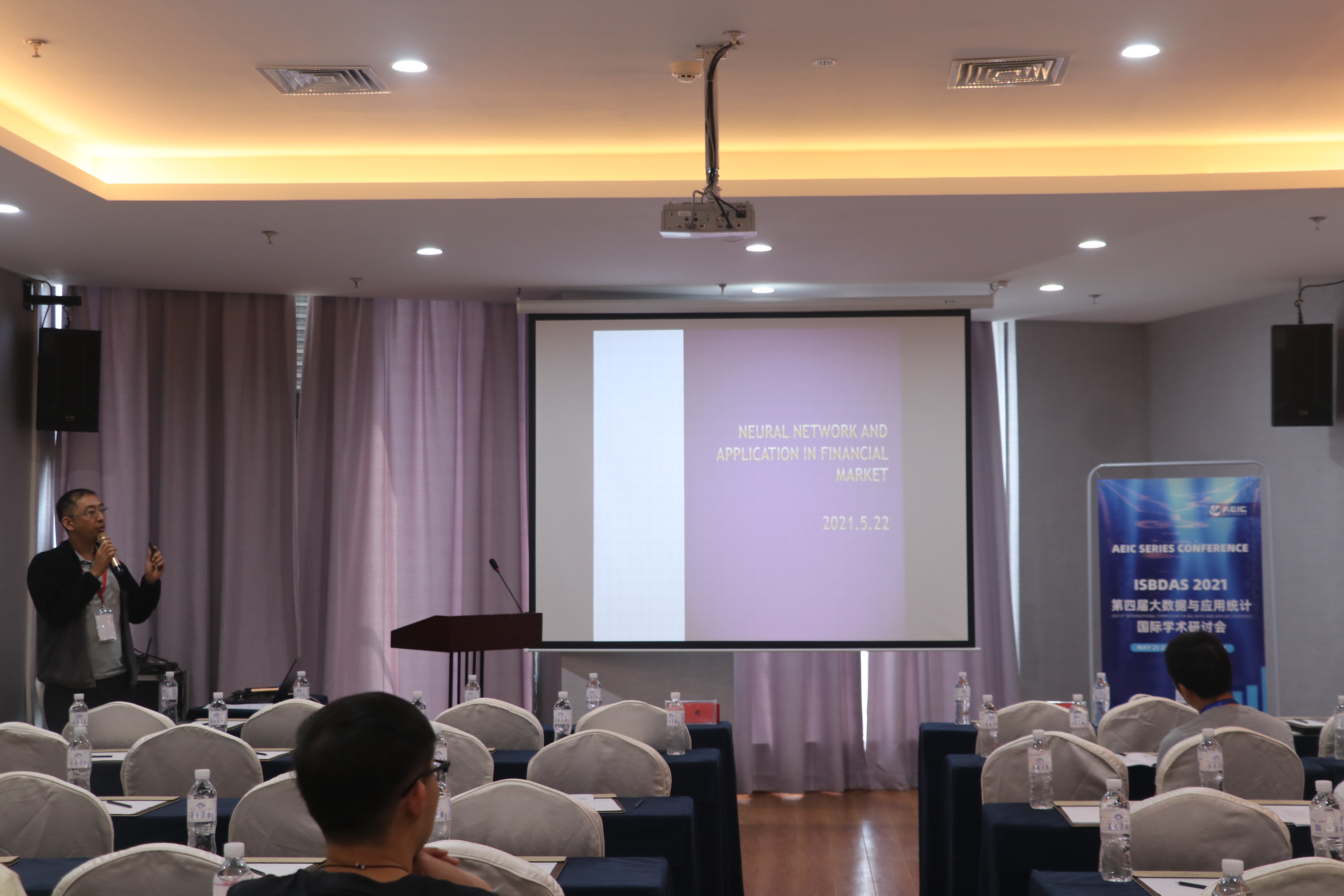 Prof. Hua Wang
题目:Neural Network Predictions Can Be Misleading -Evidence From Predicting Crude Oil Futures Prices
海报展示
Poster Presentation